You are hereDanger Mouse Discussed and News on Torchwood, Doctor Who, Outcast, Red Dwarf and More in this Hitchhiker's Guide to British Sci-Fi
Danger Mouse Discussed and News on Torchwood, Doctor Who, Outcast, Red Dwarf and More in this Hitchhiker's Guide to British Sci-Fi
---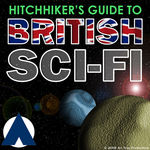 Hitchhiker's Guide to British Sci-Fi - Episode 10
Running Time: 1:29:20
News on Red Dwarf, Torchwood, Doctor Who, Blake's 7, Outcast, Hitchhiker's Guide to the Galaxy, National Television Awards, and more, plus a discussion on Danger Mouse, and more!
Hosted by Louis Trapani @LouisTrapani, Dave Cooper @daveac and Greame Sheridan @The2ndDoctor .


Get your Hitchhiker's Guide to British Sci-Fi swag and gear here! Be sure to also to subscribe to Doctor Who: Podshock for further coverage of Doctor Who.
You can support this podcast by making a donation.
Below are the links to the Enhanced Podcast AAC format and MP3 format version of the first episode of the Hitchhiker's Guide to British Sci-Fi podcast.
Subscribe via iTunes: Below are the direct links to iTunes for both versions.
Direct podcast feeds:

Download a Free Audiobook. Start Your 14 Day Free Trial with Audible.com Today
Torchwood - Children of Earth