Testing Uploading Video from the iPhone 3GS
---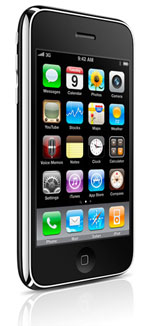 A couple weeks ago, I wrote about my first initial experience with the iPhone 3GS (My First Week with the iPhone 3GS and 3.0 OS). One of the features which I had not tested at that time was the ability to shoot video and upload it directly from the iPhone 3GS. I finally tested it out on Friday evening and the results are quite good considering the video was prepared and uploaded to YouTube right from the iPhone 3GS itself. The video is of a fireworks display taking place in Long Beach, NY. Nothing too spectacular, but it was a good opportunity to test out this gem of a feature in the new iPhone 3GS. The experience went fairly smooth. For just under a minute of video, the iPhone processed it and upload it faster than I expected.
Here are the results:
Unfortunately, I did not have my Flip Mino with me to do a comparison of the both in action. Even without the comparison from it, the Flip Mino can not upload the video directly from the device, you need to transfer the video to your computer first before uploading it. So it seems I will be packing the Flip Mino less often now that the iPhone does it all.