You are hereConvention Appearances
Convention Appearances
---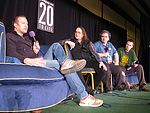 Doctor Who: Podshock has been making convention appearances over the last four years which have drawn in crowds. These events give an opportunity for convention audiences to interact on a live recording of the show. Doctor Who: Podshock has appeared at conventions on both the west and east coast of the U.S. Most popular among them are the Gallifrey One conventions in Los Angeles, CA.
A live show adds excitement to an event and brings in additional people that may not have otherwise gone. Plus, the event will gain added exposure since we promote our live appearances on episodes leading up to the event and the recorded live show at the event serves as an ongoing promo for annual or reoccurring events (i.e. Gallifrey One or I-CON).
We typically interview guests already appearing at the event, though we have in the past brought our own as well as an additional added bonus for attendees.
Contact us to book one of our shows for a live recording at your event.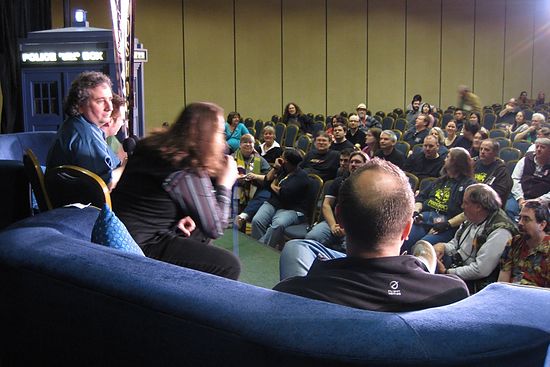 A View from the Stage: A stage view of Doctor Who: Podshock recording Episode 141 on stage in front an audience at Gallifrey 20 (February 2009). This is from the early on in the show while interviewing Phil Colinson. Thanks to all those that made it to this Sunday morning recor