You are hereContact Art Trap Productions
Contact Art Trap Productions
---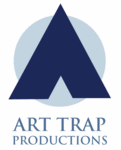 The best way to contact us is by emailing us using the email link below. Use it send feedback to any of our podcasts, hosts, or general feedback.
Phone:
Voice Mail/Fax: 206-203-2226
Twitter:
To keep in touch with Louis, follow Louis on Twitter. Follow Doctor Who: Podshock on Twitter and we will follow you back. You can also follow Art Trap Productions on Twitter.
For more information and ways to contact hosts of our shows, see: Show Hosts