You are hereDon't Miss an Episode with the DW Podshock Companion App for iPhone, iPod touch, and iPad
Don't Miss an Episode with the DW Podshock Companion App for iPhone, iPod touch, and iPad
---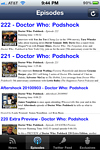 Stay on top of your favourite podcast, plus get bonus exclusives with the new DW Podshock Companion App for the iPhone/iPod touch/iPad. It is an inexpensive way to help support the podcast while keeping up with news, podcast episodes, the Twitter feed, and exclusive content available through the app.
It is a universal app, so it runs in native resolution on both the Apple iPhone/iPod touch as well as the iPad. When you launch it, you will see a splash screen featuring the familiar faces of the podcast hosts. From there you can explore news stories, podcast episodes, the latest on the Twitter feed, and exclusives for the app (these are different than DWP Extra Edition episodes).
There are additional features planned for upcoming versions including background listening of the podcasts (for those running iOS 4.x or higher), and more. There were some initial bugs that had been ironed out and others will be addressed as well shortly.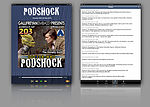 We received requests for the app on other platforms (i.e. Android, Blackberry, etc.). If possible we would like to bring a similar app to these other platforms in the future, but currently it is only available on the iPhone, iPod touch, and iPad platform.
It is available now in the App Store within iTunes (see link below) for only $2.99 (US). Thank you for supporting the podcast through this app.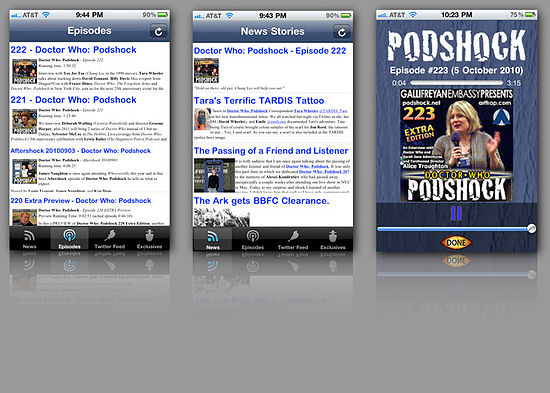 iPhone/iPod touch App Screenshots: 3 iPhone/iPod touch screenshots of the Doctor Who: Podshock Podcast Companion App