App Store Deals This Thanksgiving Weekend
---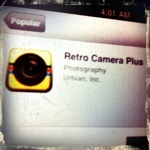 Outside of a possible coffee run or something of that magnitude, the one place you won't find me on what is known by some as "Black Friday" (the day after Thanksgiving in the States) is at a retail store. That doesn't mean you won't find me on the iTunes App Store looking for a deal.
This Thanksgiving weekend is no exception and it wouldn't be the same without some great app deals for your iOS device (Apple iPhone, iPad, iPod touch). Here are some deals I discovered this year in the Apple iTunes App Store. I may be updating this article if I find more over the course of the weekend, so check back here for possible additions or follow me on Twitter: @LouisTrapani for shout outs about them.
May the App be with You!
Heads up, Star Wars fans. On November 11th the game app, Star Wars: Battle for Hoth - THQ Wireless Inc. went "on sale for one week only" for 99¢ (from its usual $2.99). Now perhaps they are using week as it is measured on the planet Hoth, because it is still on sale as I type this now. But you might want to hurry because that week may end soon.
While you are at it, check out the new game, Star Wars Arcade: Falcon Gunner - THQ Wireless Inc. It is not currently on sale (currently it is $4.99), but it is a new game which you may not had seen yet that takes advantage of the technology in the iPhone 4, iPhone 3GS (iOS 4.1 or higher) and iPod touch (4th gen) to deliver an augmented reality of shooting TIE-Fighters on the NYC skyline or in your bedroom.
Get Creative
Feed the starving artist in you with some apps that explore just that. Both SketchBook Mobile - Autodesk Inc. for iPhone/iPod touch and SketchBook Pro - Autodesk Inc. for iPad are now on sale for only 99¢ each. The iPad version normally goes for $7.99 and the iPhone version usually goes for $2.99, but you can get them now for a buck each. I am not sure how long this sale will last. Both are full featured art applications on the iOS platform with all the features you would expect from one (layers, etc.).
Take a Picture, it will Last Longer!
Another great passion of mine is photography. Now with photography apps on your iOS device, it brings the benefits of a darkroom and desktop photo editing right on your mobile device, especially useful if the said device has a camera. There are some great deals on photo apps this Thanksgiving weekend, so get 'em while you can.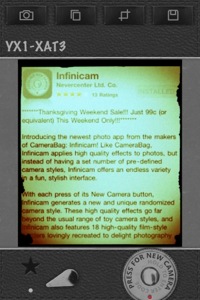 First up is Infinicam - Nevercenter Ltd. Co. This fun photo filter app gives you a wide assortment of looks, filters, and boarders you can apply to your photos already in your library/camera roll or shoot directly from the camera within the app. For this Thanksgiving weekend, it is half off at only 99¢ (from $1.99). With the built in tips, it will have you experimenting and playing around with all different looks for your photos.
Next is a freebie, Retro Camera Plus - Urbian, Inc. had just made its debut in the App store earlier this week. If you ever heard of the app, Hipstamatic which has been in the top ten photography apps in the App Store since its release, you will be somewhat already familiar with Retro Camera Plus. It has a similar interface. You can switch different cameras for different looks. Unlike Hipstamatic, this is a free app with no in-app purchases (additional features), but it is supported with in-app ads. They do not get in the way, so it shouldn't really be an issue. Unfortunately, like Hipstamatic, you are limited to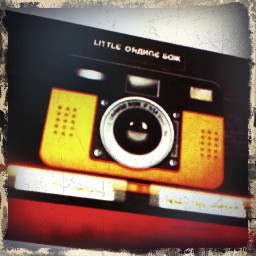 camera only photos. In other words, you don't have access to photos in your camera roll or library. The app has its own camera roll. That is something to be aware of since they are not automatically saved to your camera roll until you manually save the ones you want to keep. This could be a good thing or a bad thing depending on how you feel about it. You have five cameras (filters/looks) to choose from. Check it out, especially if you ever wanted to try out an app similar to Hipstamatic without having to dish out money to do try it.
I will come back to the retro camera apps in a moment, but let's take a wider view of photography right now with an app that will do just that, AutoStitch Panorama - Cloudburst Research. If the iPhone camera is not wide enough to get the entire scope of the image or vista you are trying to capture, AutoStitch will come to the rescue. It allows you to take several photos with your built-in camera and then use the app to stitch them together into amazing panorama photos without loosing resolution. It is currently on sale, 33% off at $1.99 (from $2.99). Now never miss a shot on the road with your iPhone simply because it doesn't fit in your camera's viewfinder.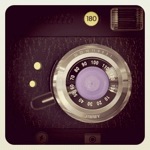 As promised, we now return to the realm of retro camera apps. The one that is probably most well known on the iOS platform is the aforementioned, Hipstamatic - Synthetic Corp. Yes, Hipstamatic is currently half off its normal price at 99¢. I don't know if this is a sale just for this holiday weekend or if this is a price drop. Either way, this is the first time this app has ever dropped its price since its debut almost a year ago. As I mentioned above, it does have its drawbacks. It only allows you to take new photos via the camera to achieve the various photo looks (filters), it does not allow access to the camera roll or library to apply those looks (filters) to unfortunately. This is similar to Retro Camera Plus mentioned above. The app may be a bit too analog in its analog allegory. To achieve a certain look you will need to fiddle with the film type, choose a lens, and flash. By the time you get everything in place, you may had missed your shot. I understand trying to recapture the workflow of an old camera, but not at the expense of the ignoring the advantages of digital technically. After purchasing the app, you are only given 3 rolls of film types to choose from, all the others are separate in-app purchases (I believe all for 99¢ each), the same is true for the flash types, and the lenses I believe... So if you were to purchase all the in-app features, it will wind up costing quite a bit more than some other apps that may give you similar effects. With that said, for 99¢ it may be worth just checking out the built-in features that come with the app.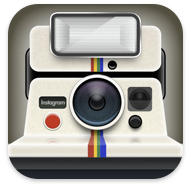 If you like the retro look apps or even if you don't, if you have any interest in photography on your iPhone and sharing your images with friends (either established friends or new ones you will make with this app) you should try Instagram - Burbn, Inc. I've been hooked on Instagram for some time now (well about six weeks or so at least, it feels longer though now). The app is FREE. There are no in-app purchases (though if they offered some, it wouldn't be so bad and it will be a way to support the developers) and there are no in-app ads. What you get is a thriving community (of your existing friends or new ones you will encounter) and some quality filters you can choose to apply to your photos. You are free to choose from camera roll and library, but I suggest you keep it to current photos or photos relative to the day or conversation. Did I say, "conversation"? This is a photo app, right? Yes, it is, but it is also all about engaging with others. This is Twitter meets your iPhone camera. If a tweet is limited to 140 characters, with Instagram it is limitless through the images you share. For further details, see this posting I wrote last month about the app: Insta-Addiction to Instagram.
If any other deal comes up that I feel is worth mentioning, I will update this posting with it. Enjoy the holiday weekend and stay safe and have fun.
UPDATE: November 26, 2010 - 7:30  PM EST
As promised, I have some new sales to report on in the App Store for this Thanksgiving Weekend. A handful of apps that may be worth mentioning, minus one.  I say, "minus one" because one app I was going to promote here went from $1.99 to free today and then back to its $1.99 price sometime this same day. Thankfully I checked again before writing it up. So the sale or special free promotion didn't even last a full 24 hours. That is really just a tease, I think. Perhaps a way to get your app to climb the iTunes charts a bit. Personally though, if you are going to have a sale or a give-away promotion on your app, you should do it for at least 24 hours. It's a global community we live in today with the internet. If the special price is only a few hours, there will be some people somewhere on this planet that will be sleeping right through it. So I won't even mention its name, except to say it is a photography app.
Before this recent craze of photo filter apps surfacing on the App Store, there was a time when there were only a handful to choose from there. One of which for me was Live FX (create your own, shareable photo effects, preview them live in camera view) - Nick Drabovich. For today only (Friday, November 26, 2010) it is 99¢ instead of $1.99. Over the course of the year, many people had asked me about Live FX when viewing photos I posted for my Project 365 (read Project 365: A Photo a Day (with an iPhone)). For a while I was using Live FX to add a copyright signature watermark to my photos (in the lower right corner). It was an added bonus really in the app which was really about applying various filters to an image either from your camera roll/library or from your camera within the app. If you did the latter, you could see a live preview of your image with the filter (hence the name of the app). Another neat feature is the ability to use a combination of various filters and then save it as your own custom filter that you can easily use in the future for other images. It doesn't do all the retro looks that you come to expect with similar apps today, it does have a nice sepia and black & white with another color that you use to achieve retro looks. There's even a randomizer filter that will randomly select various filter combinations when you shake your iOS device. It does cropping (though it doesn't allow for any adjustments of the crop oddly), a unique zoom blur filter, a couple frame selections, and more. Unlike some other photo editing apps, this one is universal for both iPhone/iPod touch and the iPad. So you don't have to repurchase it for the iPad like so many other apps in this genre. For a buck, you can't go wrong adding this to your collection of photo editing tools.
Here's one for the iPad (there is a version of the iPhone too, but only the iPad version is on sale now), GoodReader for iPad - Good.iWare Ltd. Before the feature was built into the Apple iBooks app, you had to rely on 3rd party apps for PDF reading (outside of Safari and Mail) on your iOS device. Even now, it does have features not found in the Book app such as marking up PDFs with your own annotations via writing, finger drawing, boxes, and more. So this may be of interest to you. This app was one of the few apps that were must-haves when I first got my iPad. With that said, I myself haven't used it much simply because I haven't had the need. So it is understandable that I didn't know it was currently suffering an issue with PDF zooming and checkerboard issues. It is on sale now for 99¢ until the update is released that fixes those issues.
Here are a couple photography apps that are currently on sale which I haven't used yet, but thought they might be worth mentioning. Both are filter based photo apps. There is myPikks - Michael Göbel which is now free for today (Friday) only (normally 99¢), and Filterstorm - Tai Shimizu which is now $1.99 (from $3.99). The latter is a universal app for iPhone and iPad. I may have to pick these up myself while I can.
One more app that I haven't used myself but might be worth a mention is Artist's Touch for iPad - Artamata, Inc. It is currently on sale for Thanksgiving (two days only) for 99¢ (normally $4.99). From what I can gather it seems to be a good app for those that may want to dabble in an art app on your iPad who may not have any art skills, yet still achieve results that may impress.
Once again, if I come across any others, I will update this posting here. I will tweet out when this is updated on Twitter via @LouisTrapani - Enjoy your holiday weekend and enjoy your apps!
All of the above apps have been purchased by myself, no evaluation copies were given or any other exchange for mentioning them here. The links to the apps are affiliate links to the Apple iTunes App Store.