You are hereCommemorate the Winter Solstice Lunar Eclipse
Commemorate the Winter Solstice Lunar Eclipse
---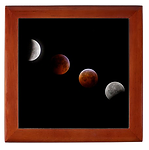 In December 2010, I had the privilege of witnessing of the rare occurrence of a winter solstice lunar eclipse. I had documented it live over the net via my DSLR camera and iPhone. Since that time there have been several requests for copies or prints of the images, especially the montage images showing the progression of the eclipse.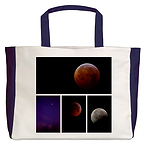 You can now commemorate the winter solstice lunar eclipse of 2010 on various items from prints, to journals, mugs, tote bags, shirts, etc. They are all available for purchase here at the Winter Solstice Lunar Eclipse 2010 Shop.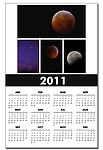 All but one of the photographs here were taken with a DSLR camera, the other with an iPhone 4. They were transferred to my iPhone and post processed and edited on it to share over live over the net as the lunar eclipse was taking place on December 21, 2010. Montages were created using the Diptic app on the iPhone.
Photographs by Louis Trapani © 2010