New Media Expo 2008
---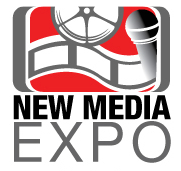 The 4th annual New Media Expo is slated for mid-August this year. Whereas originally I was planning on being on tour and would have been in Cleveland, Ohio for the JTP podcast tour, I thought this would be yet another year in which I would be unable to attend this Expo which brings new media producers, podcasters, and other interested parties together under one roof with an exhibitors hall, lecture sessions, keynote addresses, connected 3rd party events, and networking.
This year, Doctor Who: Podshock will be represented as well as other planned future podcasts currently in the planning stages as I will be attending the expo. It is more important now than ever before since the podcast tour is no longer taking place as planned, it is a time where it is very important for us to reorganize and strategize where we are going with new media production.
The Expo is important because we need to focus on funding and monetizing our new media productions in order to continue with them and to grow them going forward in the future.
Serendipitously, it takes place just a couple weeks prior to the Star Trek Experience closing it's doors after an 11 year run. I was disappointed that I was not going to have a chance to see it before it goes away as of Septemeber 2008. Now I will make it there just in time.
Be sure to let me know if you will be attending the Expo (or the Star Trek Experience in that same time frame). I am looking forward to meeting my fellow new media producers and podcasters I have come know and respect over the years from their own productions.