Master Your iPhone - Learn the Ins and Outs of the Apple iPhone
---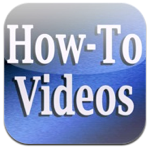 So you just got a new iPhone and you want to learn all the ins and outs of it? Or perhaps, you had an iPhone for some time, but you still feel like a newbie? Even for long time users, sometimes it is easy to forget the basics or not keep up with changes that each new iOS brings when it is upgraded.
Now you can have iPhone lessons right in your pocket... right on your iPhone. Your instructor is Worth Godwin. The app is the Video Tips for iPhone - Help by Worth Godwin - Worth Godwin Productions (App Store link).
Worth guides you through over 150 quick and easy video lessons giving you step-by-step instructions in plain english on how to use your Apple iPhone or iPod touch.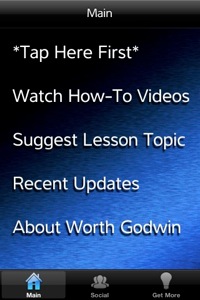 Most of the video lessons are only a few minutes long. There is no long time commitment involved, learn just what you need to know when you need to know it. The videos also contain a handy 30 second quick rewind feature in case you missed something.
Lessons include a variety of basic topics from connecting to a wireless network to typing accents and other special characters to using voice control and more. Plus each of the included Apple apps on the iPhone are covered as well. Confused on setting up your email accounts? Worth has you covered. Worth doesn't just give you the how-tos, but often tips that will you out in your iPhone use (such as helping to save battery power).
Coming soon will be lessons covering 3rd party apps. You can even suggest a lesson topic.
You can also access Worth's Twitter feed @windowsmachowto and his iPhone specific Twitter feed @iphone_how_to as well as posting to Twitter and Facebook from the app.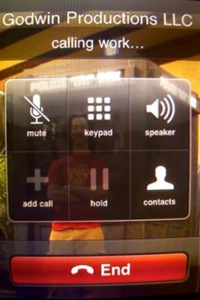 If you are reading this here, there a chance you are a Doctor Who fan... if so, you're in for a treat because so is Worth. You will find Doctor Who references sprinkled about in the app. Have no fear if you are not a fan or not familiar with the long running British sci-fi series, it is not prerequisite for using this app.
Worth Godwin is a computer and technology coach now for a decade and half and his experience stems back to his early teens. He masterfully takes the techie jargon and explains it in simple and plain english.
Disclaimer, I consider Worth a friend and a supporter of the shows I produce. Be that as it may, this review comes unsolicited.
Admittedly, this may be best for new-comers to the iPhone or iPod touch, but it is not limited to such. I myself have been using the iPhone since it originally came out in 2007, but occasionally you may forget how to do something if you don't use a certain feature often... like in my case, activating voice control manually. Or perhaps there are better ways of doing something that you may have overlooked or forgotten about over the years. At 99 cents, you can't go wrong with the Video Tips for iPhone.