Podshock Cover Style E
---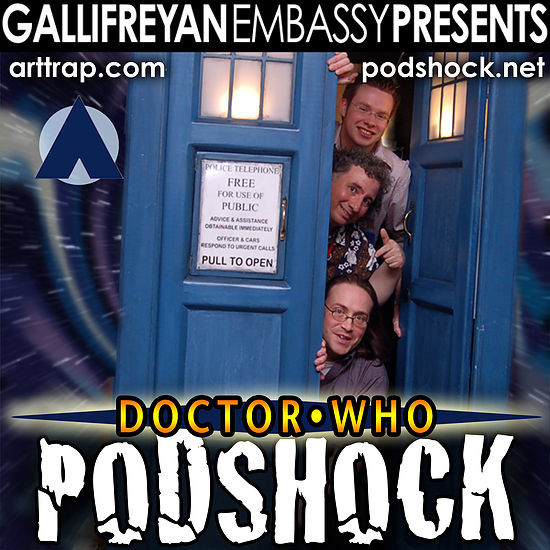 Cover artwork for the Doctor Who: Podshock podcast. This is style "E" of the cover art.
Although the cover art changes from episode to episode of Doctor Who: Podshock based on the content of that episode, it has also always had a default cover artwork design. Over the years, this cover art has changed from time to time. Due to popular demand, we now unveil the latest which incorporates a photograph taken at Gallifrey 20 which has the three hosts of show, (reading from top to bottom in the photograph) James Naughton, Louis Trapani, and Ken Deep peeking out from a familiar blue box.
The Police Box courtesy of Tara Wheeler.