You are hereWe Review the 1st Episode of Torchwood: Miracle Day Live on the Net on Hitchhiker's Guide to British Sci-Fi
We Review the 1st Episode of Torchwood: Miracle Day Live on the Net on Hitchhiker's Guide to British Sci-Fi
---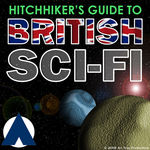 Torchwood is back and it's a miracle, a Miracle Day in fact, and so is Hitchhiker's Guide to British Sci-Fi! Join us live on the net for a review of the first episode of Torchwood: Miracle Day - The New World on Sunday, July 17, 2011 at 4pm EDT on Talkshoe.
If you are a Podshock Supporting Subscriber you will be given preference in the queue of the live show and bumped up.
Join us on Talkshoe by either calling into the show or joining the online chat room taking place during the show or BOTH. It is free to sign up and use Talkshoe.
This live show is brought to you by DW: Podshock and Audible - Get a FREE audiobook today.