Google+ Plus Five Weeks
---
It was more than five weeks ago that I first entered the new Google+ social networking platform as a "field beta tester." It certainly is hard to believe it has been that long already. This coming Monday or Tuesday will be six weeks since the initial beta launch of the service, but I guess as the old saying goes, "time flies when you're having fun."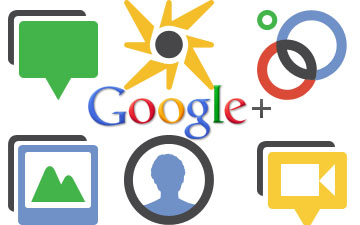 It's certainly has been fun so far. Although there has been some bumps in the road, not of all which have been ironed out yet. Last month, after my first week using the new Google service, I wrote about my first impression of it (see: Initial Impressions and Thoughts on Google Plus).
Google+ may not have as many users at this point as Twitter, Facebook, or LinkedIn (it's still in beta, but the latest estimate is 25 million are using Google+ now), though despite that fact, the engagement I have seen on Google+ surpasses what I see on those other platforms. If I send the same message out to all the aforementioned services, chances are the responses that I will receive on Google+ will be twofold compared to the others. Google+ seems designed from the ground up to be a platform for engaging with others. In fact, some posts generate too much engagement which at this time Google+ is unable manage reasonably. Case in point, while we are able to expand comments to see them all on screen, it doesn't allow you to collapse those comments down to get them out of the way at this time. I am sure it is coming though at some point (remember, it's still beta). A single post could have as many as 500 comments. Even if a post only has 100 comments, sometimes I hesitate in revealing them all because there is no way to collapse them again. Because of that, it tends to make your feed a little hard to scroll through when there are hundreds of comments that need to scroll past.
One has to be careful not to get caught up on the site too much. You can easily find yourself engulfed in the site for hours at a time. As I always say, and recently Chris Brogan @chrisbrogan (+Chris Brogan) also said and summed it nicely that Google+ should be your "outpost," not your "home base" on the internet (Google Plus is Not Your Blog). I agree, it is something that I have been saying for some time as well (not in those exact words), but it's not limited to just Google+, but the same is true for all other networking services (Twitter, Facebook, etc.).
More and more people are joining in on Google+ (you will need an invite at this time to sign on for the first time, I will let you know how to get one in just a bit). Initially, it was mostly tech folks like myself, but as time has gone by, it has expanded to include more. (Even so-called 'celebrities' are using it now. William Shatner (+William Shatner) (or perhaps rather, his people who post as "William Shatner") had his profile temporarily removed, but is back now).
In fact, one of the interesting trends I have seen on Google+ is the influx of photographers. Perhaps Google+ has Trey Ratcliff @TreyRatcliff (+Trey Ratcliff) to thank for this as he has really set the bar on being a photographer that is leveraging Google+ to broaden his exposure. In this first span of five weeks, I have met and engaged with more photographers on Google+ than I have on the last couple years using Flickr. Although I have started adding new iPhone photographs that I am sharing on Instagram now on Google+, I still need to add my other work.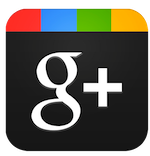 Google+ uses Google's photo sharing service, Picasa (soon to be renamed "Google Photos" I believe) for the photo service of Google+. Although I had a Picasa account, I really wasn't using it. The extent of use it had over the years was that some of my postings of photos to my Posterous site were also automatically shared into Picasa. Of those, they were mostly snapshot images to convey something I was tweeting about... in other words, not what I would consider my "photography" -- so I need to go in delete those out now.
Google has been slowly rolling out new features over the weeks since its launch. Some are more obvious than others. For example, one has been allowing us to rearrange our circles to our liking.
Speaking of circles, everything comes down to circles here on the service. It allows me to direct postings to those involved with the shows I produce for example, but do not really pertain to others. Though I mostly post to "public," meaning that everyone can see it. At first when I started using Google+ I was directing all my postings to certain circles that I knew might be interested in those topics, but it assumes that I know everyone's interests, which I do not. It also limits discovery. So I have chosen to post everything "public" except for as I said before, postings that are specific for certain people or groups of people (i.e. hosts and correspondents of the shows I produce). Or if a posting gets into the minutia of a particular subject, I may post it to a specific circle that I know may be interested in it.
While I still use Twitter, and to a lesser degree Facebook and other platforms, I see Twitter becoming more and more a platform for announcements, less so for conversations. One which I don't expect too much engagement in. I see Facebook for less geeky topics (more for the "AOL user" types of the past). Yeah, there is some interests there among those that have followed me ("friended me") on Facebook in science fiction, but that is about as far as the geek-factor goes in my experience. I think most tech orientated geeks are using services such as Twitter and now Google+ more so than Facebook.
Since I wrote my last piece on Google+, the Google+ iOS application has become available in the App Store (Google+ - Google). The free is only available for the iPhone (3G, 3GS, and 4 to my understanding). You can't find it for the iPad or iPod touch at this time. Is this because the app requires a device with a GPS? I don't know. Just a guess on my part. (There is a way of installing it on the iPad without jail-breaking, but I can't account for how well it works once installed). I am also guessing that there will be at least an iPad version of the app available at some point. The app, while better than accessing the site on the iPhone via the HTML5 web version of the site, it still lacks some features. You cannot share posts, edit your own posts, +1 on comments, and more. These features may hopefully be forthcoming though.
I didn't cover everything here, I didn't even mention the ongoing debate about using real names on service (that would require a separate article). I just wanted to cover some points and some changes since I wrote my last article Google+, a month ago. One of those changes is how Google+ invites work. At first Google had limited it by turning on and off the invite feature as it needed to scale the growth of the service. Now they have been pretty much available all the time, but it still required that you have the email address of the person you are looking to invite. Google has just turned on a feature which allows me (and other users) to offer you an invite without knowing your email. If you still need an invite, click here. Google is limiting it to only 150 invites, so I can't guarantee you will get one if it maxes out. Nor do I know when I would have more invites available.
See you on Google+, you can find me Google+ here: +Louis Trapani