I'm Being Circled on Google+
---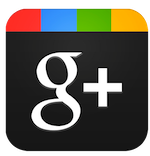 This is just a quick note to all that I know many people have circled me on Google+ recently, many more than normal as of late (not that I am complaining). I haven't had a chance to keep on top of all the new additions, though I normally do try.
This past weekend I have seen the number of people circling me increase by five times I would say. I'm not sure why there has been such an influx lately. Especially since I haven't been on as much as I normally am in the last week or two.
If you're not on Google+ yet, well, I have already written about it, and perhaps it is time I post an update on it since it's been a month since my last post about it, but this is not that post. If you are already using Twitter and/or Facebook, there's no reason you must leave those behind to use Google+, you can use it simply as another resource for social engagement and content on the net. It certainly does lend itself to engagement very well. For more on it, see my last post on the subject: Google+ Plus Five Weeks (which coincidentally I wrote about five weeks ago).
If you still need an invite, click here. Google is limiting invites to only 150, so I can't guarantee you will get one if it maxes out. Nor do I know when I would have more invites available.
See you on Google+, you can find me Google+ here: +Louis Trapani