Congrats to Mobli and a Mobli How-To Video
---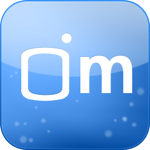 Recently over the last month, I have written about smartphone app, Mobli. Last week, I had the honor of being featured among others on the popular people section of the app and website. I posted about it and the new features that had been added with the latest update to the iOS version of the app. In that posting, I mentioned I was among others featured including Lukas Haas and Leonardo DiCaprio.
Today, news broke on TechCrunch and Mashable that Leonardo DiCaprio is leading a $4 million round of funding to Mobli. Congratulations to Mobli. Through photos and video, Mobli gives its users the opportunity to share their moments with the world via the net. With 10,000 new sign ups a day, and perhaps much more in light of this news, I thought it might be fitting to post a brief tutorial on how to use the app. Please note that the app has been updated since this video was made, so there are some slight visual differences, but the basic functionality is the same. Also if Leonardo is reading this or anyone else that would like to fund a worthwhile venture like Mobli, we here at Art Trap Productions are seeking that same kind of love.
Speaking of support. If you are a Podshock supporting subscriber, there will be a new Extra Edition of Doctor Who: Podshock coming to you soon. It is currently in post production now.