32 Years Strike Back! Happy Anniversary to Star Wars: The Empire Strikes Back
---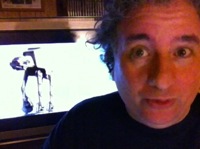 It is unimaginable that it has been so long ago. It was 32 years ago on May 21, 1980 that I found myself standing in a long line to see the first sequel in the Star Wars saga, The Empire Strikes Back. At the time, 3 years seemed like a long wait after the original Star Wars film, it's difficult to think that it's been 35 years now since the opening of that movie (more on that later this week).
In the video below I recall some distant memories from a long time ago in a galaxy far, far away… well, 32 years ago at least in a movie theater. What were you doing 32 years ago?
How I managed not to even mention Yoda's introduction in this, I don't know. I mean, "I know not."