Photography
---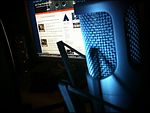 Taken with an iPhone 3GS for Project 365.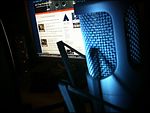 For some time now I have been meaning to feature a new photograph a day on my website (one of them at least over the course of my 17 years on the net). I always thought it would be a good exercise. It would be an excuse each day to take some time and photograph something. Though like many plans, sometimes they stay bouncing in my head without them being realized.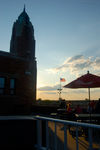 On Saturday, the 18th of July 2009, I took part in the second annual Scott Kelby's Worldwide Photo Walk. It is an event where people all over the world come together at various locations worldwide to engage in a photo walk (shoot photography). It was only the night before that I found out about it after friend and fellow Mac user and podcaster, Steve Stanger tweeted about it. I was unaware of this organized effort across the world of groups coming together for a photo walk. I've gone on photo walks before... hell, most of the time I am shooting photography, I am on a photo walk of some manner.