You are hereArt Trap Productions
Art Trap Productions
---
On October 29, 2012 we were hit hard by Hurricane Sandy. In addition to not having power, heat, phones, net, etc. for almost two weeks, we were flooded with sewage water. Three and half weeks later, we are still expelling destroyed waterlogged stuff and trapped water from the premises.
Once we are back up and running, the podcast shows will return. There was already an episode of Doctor Who: Podshock recorded prior to the storm that still needs to be edited and posted.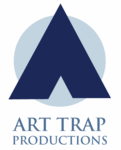 Further tweaking of the new Art Trap Productions logo. The iconic symbol how it's been put into use and with "Art Trap Productions" sitting below it.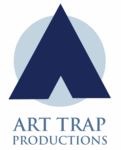 Established in 1994 by Louis Trapani, Art Trap Productions has been on the forefront of incorporating art, design, and media with emerging technologies. Encompassing traditional artwork and media with current cutting edge technologies to create everything from web design to independent movies, photography, and now new media such as audio and video podcasting.