You are hereentertainment
entertainment
---
As I write this, it is May 25th, the real Star Wars Day. Long before any celebration took place on an arbitrary date that simply sounds like the word "Force", fans of Star Wars celebrated the movies on the 25th of May as it is the anniversary of the release of the first movie in 1977 now titled, Episode IV: A New Hope. May 25th is also the anniversary of the release of the third movie, Episode VI: Return of the Jedi which had been released 32 years ago in 1983. What does this all mean and what is this all "16 years" all about? Well, 16 years is the amount of time we Star Wars fans had to wait and endure after the release of Return of the Jedi in 1983 for the next big screen adventure. It seemed like a lifetime back then. George Lucas had concluded the story with Return of the Jedi, putting to rest any notion of any following films after Return of Jedi, but there would always be the first three prequels, Episodes I-III which may be made at some undetermined date in the future. Lucas wanted to go off and explore other projects outside of the Star Wars universe after Jedi which was understandable for him. Though eventually he would return to a galaxy far, far away…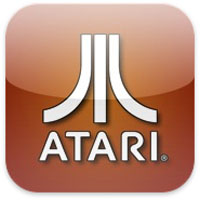 If you are of my generation, you saw the rise of the video arcade and home video gaming while growing up. Suddenly we noticed dust gathering on the old pinball game machines in the arcades as they were being replaced by these upright video game machines in the late 1970s and early 1980s. Many of them bore the name "Atari" on them. At the same time, a little machine called the Atari 2600 (actually at the time, I believe it was simply called the Atari VCS (Video Computer System)) which allowed you to play video games with your home television set (be it color or black and white).
You can play many of those titles from the arcade and Atari 2600 on your iOS device with the universal app called Atari's Greatest Hits - Atari (App Store affiliate link). For a limited time, you can get the complete 99-game pack (in-app purchase) for FREE. It is only available on August 31-September 1, 2012 in your local timezone. So act fast if you want it (I just discovered it myself now).
Peter Mayhew, the actor who plays Chewbacca (Chewie) in the Star Wars saga will be getting his own movie reports Hollywood Reporter. It's not a movie taking place a long time ago in a galaxy far, far away, but rather one taking place some 36 or so years ago around the making of the original Star Wars film (A New Hope) released in 1977.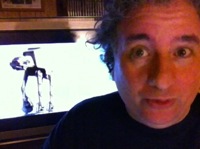 It is unimaginable that it has been so long ago. It was 32 years ago on May 21, 1980 that I found myself standing in a long line to see the first sequel in the Star Wars saga, The Empire Strikes Back. At the time, 3 years seemed like a long wait after the original Star Wars film, it's difficult to think that it's been 35 years now since the opening of that movie (more on that later this week).
In the video below I recall some distant memories from a long time ago in a galaxy far, far away… well, 32 years ago at least in a movie theater. What were you doing 32 years ago?
Netflix is the world's largest subscription service streaming movies and TV episodes over the Internet and sending DVDs by mail. All for a low monthly subscription fee. Join Netflix and get unlimited movies! Instantly streaming to your TV..
Watch as many movies as you want!
Get movies 2 ways for 1 low price.
DVDs by mail plus watch instantly on your TV.
Or choose the streaming only service for a lower price.
No Late Fees - Ever!
Cancel anytime.
Streaming instantly over the internet to your TV… Plus, DVDs by mail.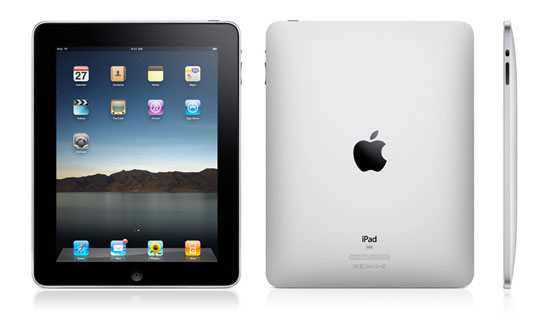 Earlier this week, on Wednesday, January 27, 2010, Apple announced the long rumored tablet device. Like many Apple announcements, it has generated a flurry of talk in the media and tech circles. Not since the Apple iPhone announcement three years ago have I seen such a reaction to this new device, the Apple iPad.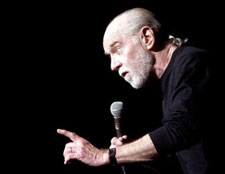 When I learned that George Carlin had died, I felt like I just lost a long time friend. Whenever anyone would ask me who was my favourite comdian, I would always respond, "George Carlin." I've been watching each HBO comedy special since Carlin at Carnegie Hall back in 1982. He once said that his job was just to observe life and report back later to tell everyone. What a wonderful job... it's the job description of an artist. He was an artist. A philosopher, a poet, a sun worshiper, and so much more. He always brought insight with his laughter. He always told it like it is and cut through the bullshit.