Twitter
---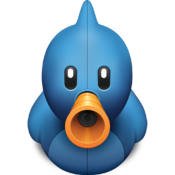 Tweetbot, the long awaited Twitter client for the Mac is now available in the Mac App Store. For several months I have been alpha/beta testing the app on the Mac. I had previously been using YoruFukurou (not an insult, it means NightOwl) as my main Twitter desktop client. Although perhaps not perfect (then again, I haven't found a perfect Twitter client on any platform), it has powerful features for power users such as myself on Twitter. That said, it may not be the prettiest client either. Enter Tweetbot. Finely crafted and honed visually, Tweetbot is pleasing on the eyes and ears. If you have used one of their iOS clients, you will know what I mean.
It was more than five weeks ago that I first entered the new Google+ social networking platform as a "field beta tester." It certainly is hard to believe it has been that long already. This coming Monday or Tuesday will be six weeks since the initial beta launch of the service, but I guess as the old saying goes, "time flies when you're having fun."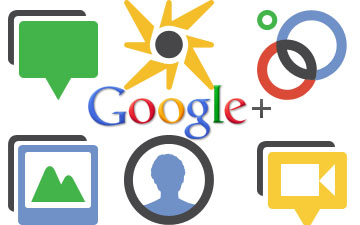 By coincidence, I have been planning a series of Twitter-based articles titled, "You Are What You Tweet." It's also the name of this infographic below based on my Twitter activity, which is mostly accurate except replace the pack of cigarettes in hand (I don't smoke) with an iPhone. Also, I am quite sure I send more than 1.27 tweets a day. If you follow me on Twitter, you know that already. I also wonder how the "enthusiasm" and "interestingness" is determined. Finally, half of the topics listed are actually other Twitter users, perhaps it should had focused on the hashtags I use.

The last several days I have been testing and trying out the new social media platform, Google+ which is currently in limited beta by (no surprise) Google. Before you ask, Google had disabled invites for the time being due to overwhelming demand. So I have no invites to share at this point. That said, it seems that Google does open the barn door from time to time (unannounced). So you may be able to get in if you are lucky enough. (Many people have already requested an invite from me, when I can, I will try to give them to those friends and followers that have requested one from me.)
What is Google+? The easy answer is to say that it is Google's answer to Facebook. While that may be true on certain levels, it is its own social networking service built on existing Google technologies with others added. Some may use it instead of Facebook, others may use it in addition to Facebook, some may not use either. In my experience so far, it has a similar vibe to what Friendfeed was back in the day, just without the automatic feeds pumping into it.
You may be saying, "But what about Google's previous attempts of social networking, like Wave or Buzz?" I never thought of Wave so much as social networking, but more as a communication tool similar to email, but that is another matter. I believe Google has learned from those experiences and Google+ is something other, grander than what Wave was or Buzz is today.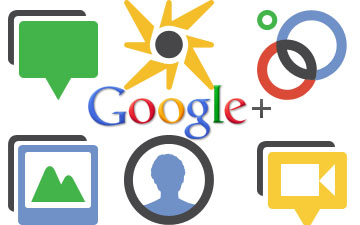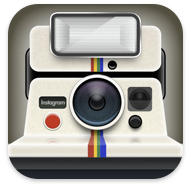 "It's a fast, beautiful and fun way to share your life with friends through a series of pictures," is how Burbn, Inc describes their free iOS app, Instagram.
Chiefly for the iPhone and the iPod touch (with camera), it can also be used on the iPad, just without the camera functionality, Instagram has really made an impact on how I and thousands of others take and share photos over the net.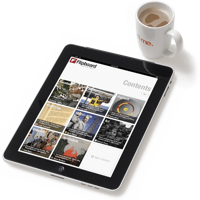 It seems like the all of the internet is currently flipping for the Flipboard as I write this now. So much so that it appears to be overwhelmed by it. In fact, I would like to include a screenshot of it from my own iPad, but right now no content is showing up. Even content that is being pulled in from my own feeds such as Twitter and Facebook. My guess is that the Flipboard server is caching content from those sources as well as their own once you add them. I am sure this current bog down is just temporary.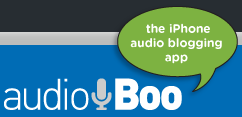 As a podcaster, over the years I have been known to carry various portable digital audio recording devices just to be prepared to record something to possibly include in a podcast. Be it a microphone attachment to the 5th generation iPod, or better yet a H4 or H2 Zoom digital recorder.
Not too long ago, I had tweeted, "In space, no one can hear you tweet." It was one of many tweets I made that evening within the same vein.
Little did I know at the time that the good folks at Threadless (an innovative web-based T-shirt company) would choose it to be among their new shirts being offered in their Twitter Tees by Threadless line debuting today.
As you many of you know, you can follow me on Twitter. The idea of following me on Twitter sometimes begs the question, "What is Twitter?" That question can be answered in various ways, as Twitter is often defined differently for different people. That is part of the beauty of the service is that it can be used in different ways.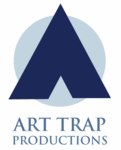 The best way to contact us is by emailing us using the email link below. Use it send feedback to any of our podcasts, hosts, or general feedback.
Phone:
Voice Mail/Fax: 206-203-2226
Twitter:
To keep in touch with Louis, follow Louis on Twitter. Follow Doctor Who: Podshock on Twitter and we will follow you back. You can also follow Art Trap Productions on Twitter.