fandom
---
Doctor Who: Podshock - Episode 305
Running Time: 1:12:59
We have a classic interview with the co-founder of the Doctor Who Fan Club of America, Ron Katz, a recent interview with Peter Howell of the BBC Radiophonic Workshop, plus news, and more. Hosted by Louis Trapani.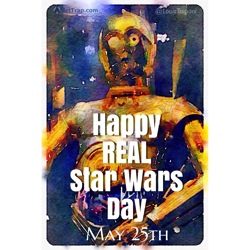 First off, everyday is Star Wars day, just as everyday is Doctor Who day for me. There doesn't need to a special day to celebrate either series. That said, every 23rd of November I try to watch episode 1 of 'An Unearthly Child' to celebrate the anniversary of Doctor Who and for almost 40 years, every 25th of May has always been STAR WARS DAY! Yes, it is the anniversary of the first release of the first Star Wars movie back in 1977 as well as the release of the final episode of the Star Wars saga completing the Skywalker storyline (I'm not including in the newly contrived upcoming Disney movies), Return of the Jedi in 1983.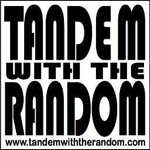 Recently I was a guest on the Tandem with the Random podcast, episode 27 celebrating the 50th anniversary of Doctor Who. It is hosted by Brian Kelley @bktandem and is available now. In it, I speak of first discovering Doctor Who and becoming a fan, founding the Gallifreyan Embassy, and eventually launching the podcast, Doctor Who: Podshock. Thanks to Brian for having me on, it was delight to do. You can check out the podcast yourself, the link is below with further details pertaining to the episode.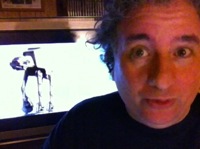 It is unimaginable that it has been so long ago. It was 32 years ago on May 21, 1980 that I found myself standing in a long line to see the first sequel in the Star Wars saga, The Empire Strikes Back. At the time, 3 years seemed like a long wait after the original Star Wars film, it's difficult to think that it's been 35 years now since the opening of that movie (more on that later this week).
In the video below I recall some distant memories from a long time ago in a galaxy far, far away… well, 32 years ago at least in a movie theater. What were you doing 32 years ago?
Doctor Who: Podshock - Episode 251
Running Time: 1:53:14
Doctor Who fandom on Second Life and beyond. Featuring the Doctor Who Fandom Panel on Second Life at SL8B with Saffia Widdershins (moderator) of Prim Perfect Magazine, Terry Lightfoot @TerryLightfoot & Oolon Sputnik @OolonSputnik of the Dirty Whoers and New Gallifrey, Sen of Hands of Omega, Dave Lewis @Doctor_No1 of Paradox Island and TARDIS Newsroom, Tristan Avedon @tristanavedon of Who Island, Victor 1st Mornington @vic1st of the Doctor Who Exposition and Katrina, and Louis Trapani @LouisTrapani of Doctor Who: Podshock.
Once again I had the pleasure of being a guest on The Chronic Rift ( @chronic_rift ) podcast with John Drew and Keith R.A. DeCandido hosting and with fellow guest, Chris S. Carothers. In this latest roundtable episode (126), we discuss fan clubs. Predominantly Doctor Who and Star Trek clubs were discussed in this episode. Chris shared information about the club, USS Richthofen, a chapter of Starfleet, The International Star Trek Fan Association, Inc., while I was there speaking about the Gallifreyan Embassy, the Doctor Who club I founded in 1985 as well as Doctor Who: Podshock.
For those that follow me on Twitter, may know that I sometimes use AudioBoo to record short audio reports while on the road. It is usually while attending a conference or convention or some other event, though not limited to such. (If you want to know more about AudioBoo, back in 2008, I posted this blog about AudioBoo: Boo! AudioBoo! Mini Mobile Podcasting!)
This year's Gallifrey One convention (Gallifrey Blackjack 21) was no exception.
Back in November 2006, to celebrate the 43rd anniversary of Doctor Who, the Gallifreyan Embassy and Doctor Who: Podshock decided to use Second Life (SL), a virtual world social networking service to bring members, audience, and all fans alike together no matter where in the world they may live.