gear
---
Here's another video from the floor of the PDN PhotoPlus Expo in NYC in 2012. This one is a demonstration of the modular camera flash system, the SpinLight 360. As with the previous demonstration video from this show that I had recently posted, it had been delayed for release due to the ongoing recovery efforts after Superstorm Sandy here. The video was shot entirely with an iPhone 4 using the AR-4i (which I've concluded it doesn't get along well with iOS 7 from my experience here now shooting the intro for the demo).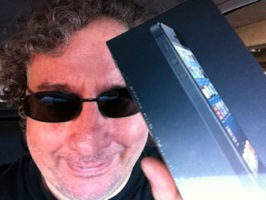 After over two years using the iPhone 4, I was ready to move up to the 5 when it was released. As I did with the original iPhone, the 3GS, and 4, I was there on the release date waiting in line for it. The line was different this time around. Two years ago it was a little more than 3 hours from start to finish, this time it was only 90 minutes. I suppose my local Apple store has gotten better at handling the lines.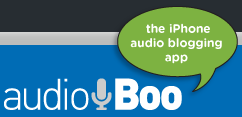 As a podcaster, over the years I have been known to carry various portable digital audio recording devices just to be prepared to record something to possibly include in a podcast. Be it a microphone attachment to the 5th generation iPod, or better yet a H4 or H2 Zoom digital recorder.
You heard it on Doctor Who: Podshock and now you can take it with you where ever you go with shirts and other gear sporting the slogan, "In Russell We Trust" or if you rather have "In Moffat We Trust" or get them both. Many listeners to the podcast as well as website visitors, took the slogan coined by Ken Deep on the podcast and made it their own mantra.