Enterprise
---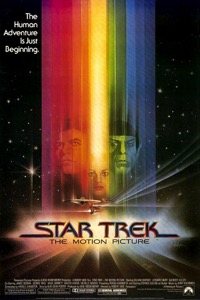 It was 35 years ago today on a chilly night not unlike tonight (well, perhaps not as cold) when Star Trek: The Motion Picture opened in the theaters in the U.S. I remember vividly going to see it for the first time. After watching Star Trek all my life on television, we were finally seeing it on the big screen. Big it was, as it captured the scale and majesty of the refitted Enterprise and more like television never could at that time.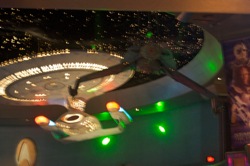 There's nothing quite like it. It was August 2008, just two weeks before the closing of the Star Trek Experience in Las Vegas, NV and there I was standing on the bridge of the starship Enterprise. It's an incredible feeling for a life-long Star Trek fan. Now this was the bridge of the Galaxy Class starship Enterprise NCC-1701-D as featured on Star Trek: The Next Generation, not the original bridge from the original series, but it was no less exciting at the time. 21 years after we first saw Captain Picard command from it, relaunching Star Trek back on television, there I was standing on what seemed to be an exact replica of the television set.
Doctor Who: Podshock - Episode 273
Running Time: 1:51:46
Caroline John (Liz Shaw) dies, Fan's favourite Doctor Who "Monsters," plus Doctor Who related news, feedback (D Scott 750, Justin from Ohio, Greg from Florida, BlueBox Bill), and more. Hosted by Louis Trapani, Dave Cooper, and Ian Bisset.
After seeing the new Star Trek film and giving some initial reactions via Twitter, people are asking me for a fuller explanation of what I thought of it. The 140 characters that Twitter offers with each tweet does not lend itself to expressing my thoughts on this new re-imagined and reboot of Star Trek, so I will use this space to explain a little further about and will most likely do a full review in an upcoming podcast.
So the new Star Trek reboot has opened. Let's not be coy about it, it is indeed a reboot. It's a relaunch of the series or "franchise" if you will. It is Star Trek for a new generation, not The Next Generation.