contact
---
Sign up to receive emails from Art Trap Productions. Receive newsletters and special messages via email. We will not annoy you with emails as we will only send out emails occasionally. We will never share your email address with anyone.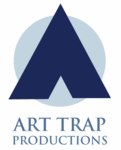 The best way to contact us is by emailing us using the email link below. Use it send feedback to any of our podcasts, hosts, or general feedback.
Phone:
Voice Mail/Fax: 206-203-2226
Twitter:
To keep in touch with Louis, follow Louis on Twitter. Follow Doctor Who: Podshock on Twitter and we will follow you back. You can also follow Art Trap Productions on Twitter.