show
---
Current line up of podcasts we have in production: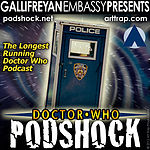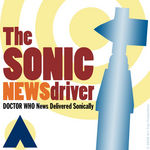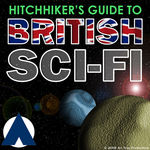 General Podcast Information: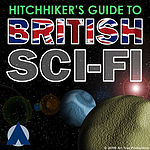 From the creators of Doctor Who: Podshock comes a new podcast covering all British science fiction. It was previewed on the Doctor Who: Podshock feed for a limited time (it now has it's own feeds as well - see below). As the name implies, this show covers all British science fiction media. While this podcast will still cover some Doctor Who material (for in-depth coverage subscribe to Doctor Who: Podshock).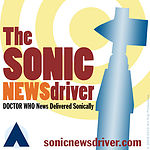 "Doctor Who related news, delivered to you sonically!"
A podcast with a focus on Doctor Who related news is presented in a format that makes it easy to digest with episodes running anywhere between 10 to 20 minutes in length presented in a witty and fun way.
Produced and hosted by Louis Trapani @LouisTrapani
Below are links to the feeds, promo, and more for The Sonic Newsdriver.
Doctor Who: Podshock is the longest running Doctor Who podcast (est. 2005) presented by the fan run Gallifreyan Embassy (est. 1985) and formerly presented by Outpost Gallifrey (up until Outpost Gallifrey closed in July 2009) is now the official podcast for the annual Gallifrey One conventions. We feature the latest Doctor Who news, reviews, interviews, commentaries and discussions from US and UK with an international perspective.
Hosted by Louis Trapani, Ken Deep, and Ian Bisset in the US and Dave Cooper and Graeme Sheridan in the UK and Germany respectively (and originally with James Naughton in the UK), with segments and contributions by regular corespondents around the world.
Just days before Superstorm Sandy hit us and caused so much devastation here, there was the PDN PhotoPlus Expo in NYC. I was there covering the expo and shot some video with the iPhone 4 in conjunction with the Fostex AR-4i which I reviewed a year or so ago (I will be reposting that review here soon). Because of Sandy and the long recovery process that followed it, I was only able to post a music video style highlights video I made of the show shortly before the storm hit. There were a couple products which I shot demonstrations of at the show which were never edited and posted. This is one of them now.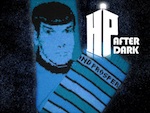 For what feels like for the longest time, we have been trying to get Lewis Bailey to join us on an episode Doctor Who: Podshock. Lewis does a podcast called The Happiness Patrol @TheHPatrol along with Dale Who @FishCustard2010 , Tara Wheeler @TARDIS_Tara (who you may also know as a Corespondent for Doctor Who: Podshock), and Lela Sandstrom @LelaSandstrom, due to scheduling reasons it never worked out. He has been also trying to get me on The Happiness Patrol as well for a while and for the same reason, it hadn't worked. Although we had Lewis on an episode in a recorded segment at the Doctor Who: Podshock 5th Anniversary Event we held last August as well on an episode from Gallifrey 21 last February in Los Angeles at our Meet & Greet Event there, this is the first time we have him on our show in a studio setting for Doctor Who: Podshock - Episode 230 along with Dale, Tara, and Lela. Not only is The Happiness Patrol in the latest episode of DWP, but I am in the latest episode of The Happiness Patrol as well!