You are hereHitchhiker's Guide to the Galaxy
Hitchhiker's Guide to the Galaxy
---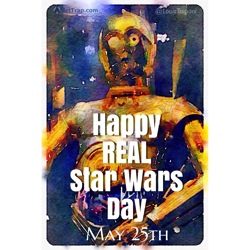 First off, everyday is Star Wars day, just as everyday is Doctor Who day for me. There doesn't need to a special day to celebrate either series. That said, every 23rd of November I try to watch episode 1 of 'An Unearthly Child' to celebrate the anniversary of Doctor Who and for almost 40 years, every 25th of May has always been STAR WARS DAY! Yes, it is the anniversary of the first release of the first Star Wars movie back in 1977 as well as the release of the final episode of the Star Wars saga completing the Skywalker storyline (I'm not including in the newly contrived upcoming Disney movies), Return of the Jedi in 1983.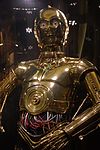 It feels like it was just the other day I was writing about the 32nd anniversary of The Empire Strikes Back because it was just the other day (it was Monday, May 21st). Though there wouldn't had been a Star Wars - Episode V: The Empire Strikes Back, if there wasn't for Star Wars - Episode IV: A New Hope, or as we knew the film back in 1977, simply "Star Wars."
Has it really been 35 years? Indeed it has though it is difficult to swallow at times. I am an original Star Wars fan. I was 11 when the film opened and it changed my life. I had always been a science fiction fan, but I knew from the very first frames of this movie that this was going to be a game-changer. Seeing that Imperial Stardestroyer fly overhead, lasers shooting over the screen, explosions that rattled the seats next to me in the theaters, I hadn't seen or experienced anything like this before that time.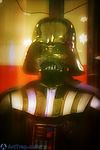 Why is May 25th the real "Star Wars Day"? The date actually has significance. It was the day the film opened in 1977. It didn't have the same fanfare as the opening of the subsequent movies in the saga, and far fewer screens which it could had been seen on back then. Though it was a different time then. Sure, a couple years before we had Jaws which may had brought in the tradition of "summer blockbusters" in the movie business, but it was Star Wars that really cemented it in.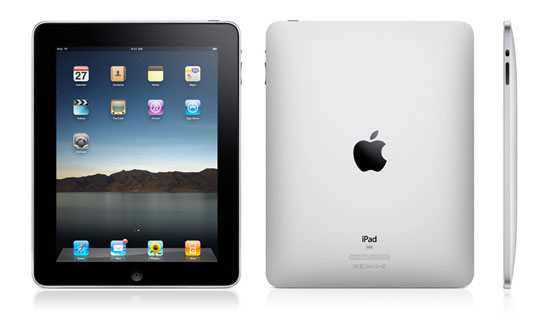 Earlier this week, on Wednesday, January 27, 2010, Apple announced the long rumored tablet device. Like many Apple announcements, it has generated a flurry of talk in the media and tech circles. Not since the Apple iPhone announcement three years ago have I seen such a reaction to this new device, the Apple iPad.
"During all the years I've been taking care of you, you in return have been taking care of me. You are still my grandchild and always will be. But now, you're a woman too."
Outpost Gallifrey Presents:
Doctor Who: Podshock - Episode 151
Running Time: 1:37:24
News (including special announcement of new companion Karen Gillan), rumours, announcements, and feedback from: José, Rev. Craig Beeman, Amy Krell, Elizabeth Jackman, Benjamin Elliott, Shawn, Jill, ?, Fox Cutter (x2), Dan, Steve Small, Brian, and Chris.