Sunset
---
This photograph was taken with the iPhone 4 using the HDR Fusion app, post processed in the 100 Cameras in 1 app and posted via Instagram.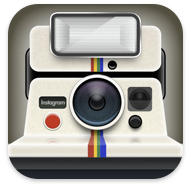 If you follow me on Twitter @LouisTrapani (or Facebook), you will probably already know that I use Instagram a good deal even though I only post a fraction of what I take to Twitter (I try not to flood my Twitter feed with all the photos I post to Instagram. Perhaps that will change at some point, in the meantime, if you are not using Instagram itself (currently only available for the iOS) and following me there (username: LouisTrapani), you can catch most of my postings via my Posterous site). If you are not familiar with Instagram, see my post from October 2010 when Instagram had just launched, I was INSTAntly addicted: Insta-Addiction to Instagram.
Instagram is having a Worldwide InstaMeet on March 24, 2011. What is the Worldwide InstaMeet about? To quote Instagram's blog about it, "The goal of the Worldwide InstaMeet is simply to get together with other Instagrammers in your area."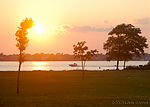 © 2009 Louis Trapani