director
---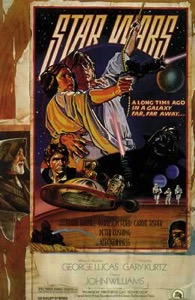 It's no secret that I have been a huge fan of Star Wars since it was released in 1977. It could even be argued that I was fan before it was even released (Sorry, Stephen Colbert, you're not alone or the first), as I was following the production and its impending release in science fiction genre media. It's without exaggeration that it had a tremendous impact on this then eleven year-old when it was released and it continued on. This post isn't focusing on that so I won't go into all the details only to say even though I was deeply into the mythology and themes of the films, it didn't prevent me from having a life outside of it.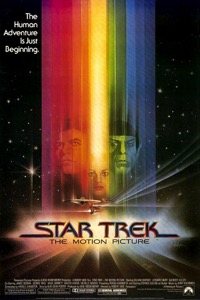 It was 35 years ago today on a chilly night not unlike tonight (well, perhaps not as cold) when Star Trek: The Motion Picture opened in the theaters in the U.S. I remember vividly going to see it for the first time. After watching Star Trek all my life on television, we were finally seeing it on the big screen. Big it was, as it captured the scale and majesty of the refitted Enterprise and more like television never could at that time.
"I don't know where we're going but my old hand's very excited about it!"
Doctor Who: Podshock - Episode 223 EXTRA Edition
Running Time: 0:38:33
In this Extra Edition of Doctor Who: Podshock we interview a director who has worked on Doctor Who, The Sarah Jane Adventures and Torchwood: Alice Troughton. Plus Doctor Who news, and some special show announcements in this Doctor Who: Podshock Extra Edition.
"Our lives are different to anybody else's. That's the exciting thing, that nobody in the universe can do what we're doing."
Doctor Who: Podshock - Episode 221
Running Time: 1:25:46
We interview Deborah Watling (Victoria Waterfield) and director Graeme Harper, plus 2011 will bring 2 series of Doctor Who instead of 1 but no Daleks, Sylvester McCoy in The Hobbit, Live coverage from Doctor Who: Podshock's 5th anniversary celebration with Lewis Bailey (The Happiness Patrol Podcast) and Terry Lighfoot (The DirtyWhoers podcast), Gallifrey 22 update and convention reports, Tom Baker returns again as the 4th Doctor, and more.
Hosted by Louis Trapani ( @LouisTrapani ), Ken Deep ( @kendeep ), and James Naughton ( @JamesNaughton ).
"I eat the celery. If nothing else, I'm sure it's good for my teeth."
Doctor Who: Podshock - Episode 220 EXTRA Edition
Running Time: 0:46:10
In this Extra Edition of Doctor Who: Podshock we feature another interview with a legendary Doctor Who director, Graeme Harper, plus news and more!
Hosted by Louis Trapani and Dave Cooper, with Ken Deep, and James Naughton.
"We're always in trouble! Isn't this extraordinary… it follows us everywhere!"
Doctor Who: Podshock - Episode 218
Running Time: 1:29:01
We interview the legendary first ever director of Doctor Who, Waris Hussein. West Coast Correspondents Joshua Lou Friedmen and Amy Krell joins us for this historic interview in which we discuss An Unearthly Child and Marco Polo as well as how Doctor Who of old compares to new. Plus Matt Smith puts on southern American accents in Doctor Who: The Runaway Train, and more!
If you read my previous post, Photo Walking 2010… Officially you will know that I took part once again in this year's Worldwide Photo Walk (WWPW). It took place on Saturday, the 24th of July 2010, the same day that YouTube was soliciting videos shot on that very day for their Life in a Day project. With the material sourced from these video submissions, director Kevin Macdonald will edit select footage to create a documentary movie executive produced by famed director Ridley Scott to be shown at the Sundance film festival in January.
"250 million light years away. That's a good 10 minutes in this old thing."
Doctor Who: Podshock - Episode 161
Running Time: 1:34:55
News and Part 1 of our in-depth interview with Gary Russell
Hosted by Louis Trapani and Ken Deep.