social media
---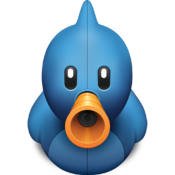 Tweetbot, the long awaited Twitter client for the Mac is now available in the Mac App Store. For several months I have been alpha/beta testing the app on the Mac. I had previously been using YoruFukurou (not an insult, it means NightOwl) as my main Twitter desktop client. Although perhaps not perfect (then again, I haven't found a perfect Twitter client on any platform), it has powerful features for power users such as myself on Twitter. That said, it may not be the prettiest client either. Enter Tweetbot. Finely crafted and honed visually, Tweetbot is pleasing on the eyes and ears. If you have used one of their iOS clients, you will know what I mean.
First I want to say thanks to Mobli for featuring me among other fantastic people in their popular section both in the app and the website. It was an unexpected surprise.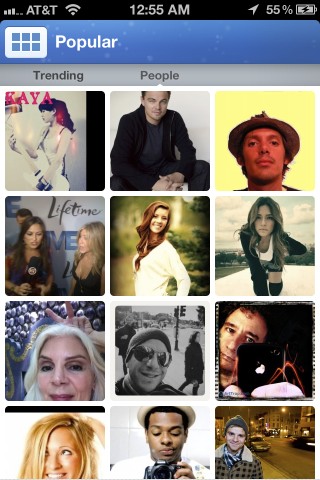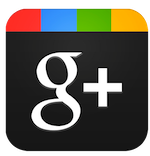 This is just a quick note to all that I know many people have circled me on Google+ recently, many more than normal as of late (not that I am complaining). I haven't had a chance to keep on top of all the new additions, though I normally do try.
This past weekend I have seen the number of people circling me increase by five times I would say. I'm not sure why there has been such an influx lately. Especially since I haven't been on as much as I normally am in the last week or two.
The infographic below is from Followgram. It depicts some "fun facts" about Instagram. According to the note on the bottom of the infographic, Techcrunch and the Instagram blog is the source of the data in the graphic.
Having been on Instagram from just a week after they launched, I have seen how they have grown and matured as a social network. Most recently they announced that they have passed 7 million in users. It was only in June when they had hit 5 million. I remember each of these milestones as Instagram hit them. This infographic illustrates them as well other interesting facts.
It was more than five weeks ago that I first entered the new Google+ social networking platform as a "field beta tester." It certainly is hard to believe it has been that long already. This coming Monday or Tuesday will be six weeks since the initial beta launch of the service, but I guess as the old saying goes, "time flies when you're having fun."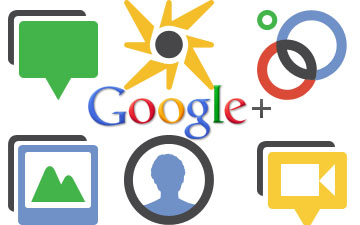 By coincidence, I have been planning a series of Twitter-based articles titled, "You Are What You Tweet." It's also the name of this infographic below based on my Twitter activity, which is mostly accurate except replace the pack of cigarettes in hand (I don't smoke) with an iPhone. Also, I am quite sure I send more than 1.27 tweets a day. If you follow me on Twitter, you know that already. I also wonder how the "enthusiasm" and "interestingness" is determined. Finally, half of the topics listed are actually other Twitter users, perhaps it should had focused on the hashtags I use.

The last several days I have been testing and trying out the new social media platform, Google+ which is currently in limited beta by (no surprise) Google. Before you ask, Google had disabled invites for the time being due to overwhelming demand. So I have no invites to share at this point. That said, it seems that Google does open the barn door from time to time (unannounced). So you may be able to get in if you are lucky enough. (Many people have already requested an invite from me, when I can, I will try to give them to those friends and followers that have requested one from me.)
What is Google+? The easy answer is to say that it is Google's answer to Facebook. While that may be true on certain levels, it is its own social networking service built on existing Google technologies with others added. Some may use it instead of Facebook, others may use it in addition to Facebook, some may not use either. In my experience so far, it has a similar vibe to what Friendfeed was back in the day, just without the automatic feeds pumping into it.
You may be saying, "But what about Google's previous attempts of social networking, like Wave or Buzz?" I never thought of Wave so much as social networking, but more as a communication tool similar to email, but that is another matter. I believe Google has learned from those experiences and Google+ is something other, grander than what Wave was or Buzz is today.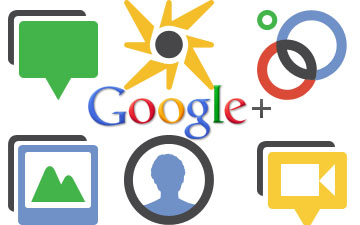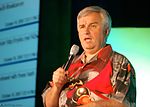 Leo Laporte Keynote at Blogworld & NME 2009
I was very excited to learn that BlogWorld and New Media Expo are doing their first east coast event this May when they announced it a few weeks ago. Previous Blogworld & New Media Expo events took place in Las Vegas, NV. For once I will now be able to attend a expo without having to fly there (I don't mind the actual flying, it is everything else that is part of the commercial airline experience I could do without).