Gary Kurtz
---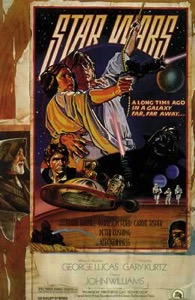 It's no secret that I have been a huge fan of Star Wars since it was released in 1977. It could even be argued that I was fan before it was even released (Sorry, Stephen Colbert, you're not alone or the first), as I was following the production and its impending release in science fiction genre media. It's without exaggeration that it had a tremendous impact on this then eleven year-old when it was released and it continued on. This post isn't focusing on that so I won't go into all the details only to say even though I was deeply into the mythology and themes of the films, it didn't prevent me from having a life outside of it.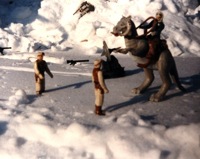 This may be old hat for long time, die-hard Star Wars fans such as myself, but Star Wars today spans several generations and you may be at different level of fandom.
Today, The LA Times ran this piece about Gary Kurtz, the producer of Star Wars: A New Hope
(affiliate link) and Star Wars: The Empire Strikes Back
(affiliate link). He parted ways with George Lucas after TESB and many would argue that Star Wars: Return of the Jedi
(affiliate link) would had been a very different film if the team stayed together.
This is not the first time that Gary Kurtz has spoken openly about how things were envisioned differently initially when he was involved.